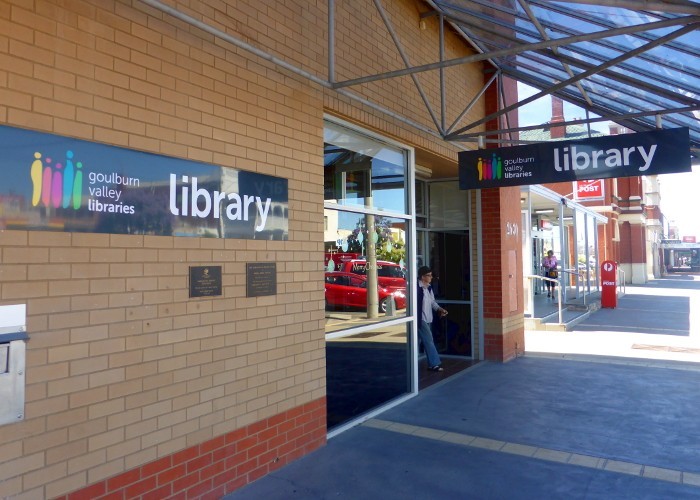 Moira Shire
26-30 Belmore Street , Yarrawonga , 3730
Phone:
1300 374 765 (Menu #2, then #1)
Fax:
(03) 5744 3180
Opening Hours
Monday
CLOSED
Tuesday
10.00am - 5.30pm
Wednesday
10.00am - 5.30pm
Thursday
10.00am - 5.30pm
Friday
10.00am - 5.30pm
Saturday
9.00am - 12noon
Sunday
CLOSED
CLOSED for public holidays.
Returns Chute
A chute is available at the front of the library for all book returns.
Friends of the Yarrawonga Library
By becoming a member of the Friends of the Yarrawonga Library, you will meet new some great new people, make new friends and have a great time, all whilst supporting our wonderful library. Meetings are held on the first Wednesday of the month, at 2.00pm, at the library, everyone is welcome to come along.
Membership is $5 per year.
For all enquiries, contact Yarrawonga Library on 1300 374 765.
Events coming up at Yarrawonga Library
23 Nov 2018
10:30am – 11:30am
Ages 2 - 6. Come and have fun with songs, rhymes, stories and craft.
26 Nov 2018
12:30pm – 2:00pm
Get tech-savvy with us!