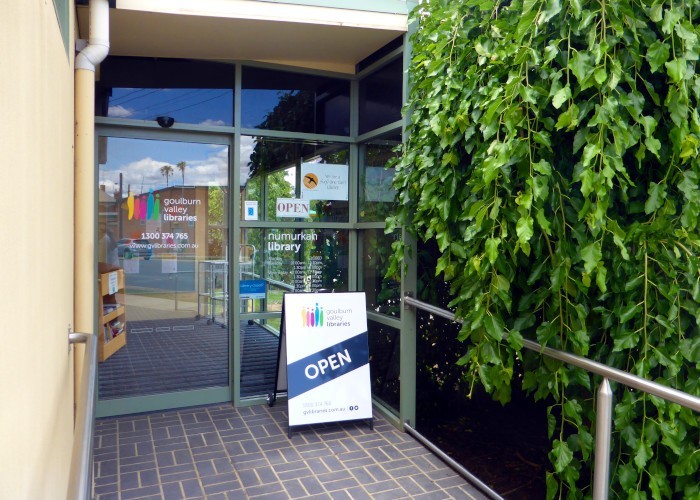 Moira Shire
18 McCaskill St , Numurkah , 3636
Phone:
1300 374 765 (Menu #2, then #4)
Fax:
(03) 5862 3129
Opening Hours
Monday
CLOSED
Tuesday
10.00am-12.00noon & 2.00pm-5.00pm
Wednesday
CLOSED
Thursday
10.00am-12.00noon & 2.00pm-5.00pm
Friday
CLOSED
Saturday
CLOSED
Sunday
CLOSED
CLOSED for public holidays.
Returns Chute
A chute is available at the front of the library for all book returns.
Friends of the Numurkah Library
Meetings are held in the Library on the first Wednesday of each month at 5.30pm. Everyone is welcome.
Membership is $5 per year. For all enquiries, contact Numurkah Library on 1300 374 765.
Events coming up at Numurkah Library
From June 1st!