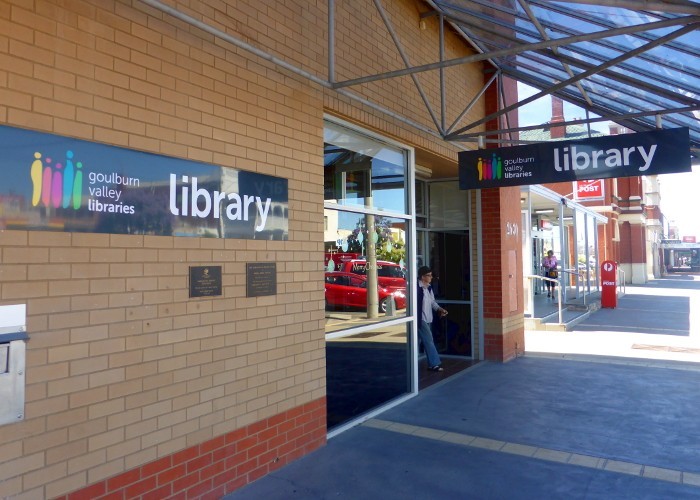 Moira Shire
26-30 Belmore Street , Yarrawonga , 3730
Phone:
1300 374 765 (Menu #2, then #1)
Fax:
(03) 5744 3180
Opening Hours
Currently CLOSED due to COVID-19 Restrictions.
Returns Chute
A chute is available at the front of the library for all book returns.
Friends of the Yarrawonga Library
Become a member of the Friends of the Yarrawonga Library. You will meet  new people, make  friends and enjoy  a range of interesting events, all whilst supporting our wonderful library.
Meetings are held on the first Wednesday of the month, at 2.00pm, at the library. Everyone is welcome to come along.
Events coming up at Yarrawonga Library
24 Oct 2020
10:30am – 11:30am
Facebook Live Event with Frock Hudson
On Tuesday October 27th.
Library closed? No problem! No need to run out of things to read or watch.