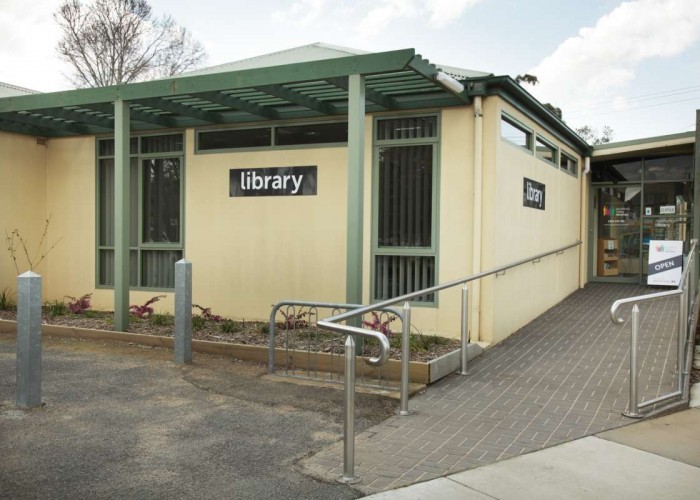 Moira Shire
18 McCaskill St , Numurkah , 3636
Phone:
1300 374 765 (Menu #2, then #4)
Fax:
(03) 5862 3129
Opening Hours
Monday
CLOSED
Tuesday
10.00am - 5.00pm
Wednesday
10.00am - 5.00pm
Thursday
10.00am - 6.00pm
Friday
10.00am - 5.00pm
Saturday
10.00am - 12noon
Sunday
CLOSED
Numurkah Library is CLOSED on weekdays between 12.30pm and 1.30pm.
CLOSED for public holidays.
Returns Chute
A chute is available at the front of the library for all book returns.
Friends of the Numurkah Library
Meetings are held in the Library on the last Wednesday of each month at 5pm. Everyone is welcome.
Membership is $5 per year. For all enquiries, contact Numurkah Library on 1300 374 765.
Events coming up at Numurkah Library
22 May 2018
2:00pm – 3:30pm
Join author Scott Whitaker for a talk about his book Railway Hotels of Australia.
12 Jun 2018
12:15pm – 1:45pm
Get tech-savvy with us!
14 Jun 2018
10:00am – 12:00pm
Pamper Time!