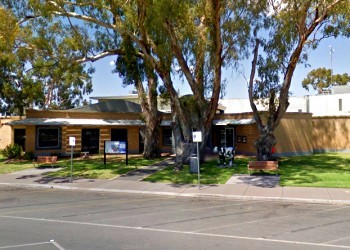 City of Greater Shepparton
41-43 Marungi Street , Shepparton , 3630
Phone:
1300 374 765 (Menu #1, then #1)
Fax:
(03) 5832 1632
Opening Hours
Monday
10.00am - 6.00pm
Tuesday
10.00am - 6.00pm
Wednesday
10.00am - 6.00pm
Thursday
10.00am - 6.00pm
Friday
10.00am - 8.00pm
Saturday
9.00am - 12noon
Sunday
1.00pm - 4.00pm
CLOSED for public holidays.
Returns Chute
A chute is available at the front of the library for all book returns.
Friends of the Shepparton Library
By becoming a member of Friends of the Shepparton Library means you will meet great people, make new friends, have some fun and most importantly, support your local library.
Meetings are held in the library (unless otherwise advised) on the second Tuesday of the month, odd months at 1.30 pm and even months at 5 pm. No meeting is held in January.
So why not join this vibrant group and share in the exciting activities that are now being planned for the coming year? Membership is $3 per year. For all enquiries, contact Shepparton Library on 1300 374 765.
Meeting Room
The Shepparton Library Meeting Room can be hired for both community and business purposes, seating 24 around tables or 30 cinema-style. Bookings are essential. 
Phone: 1300 374 765
Email: shepparton@gvrlc.vic.gov.au
Events coming up at Shepparton Library
Due to the COVID-19 outbreak