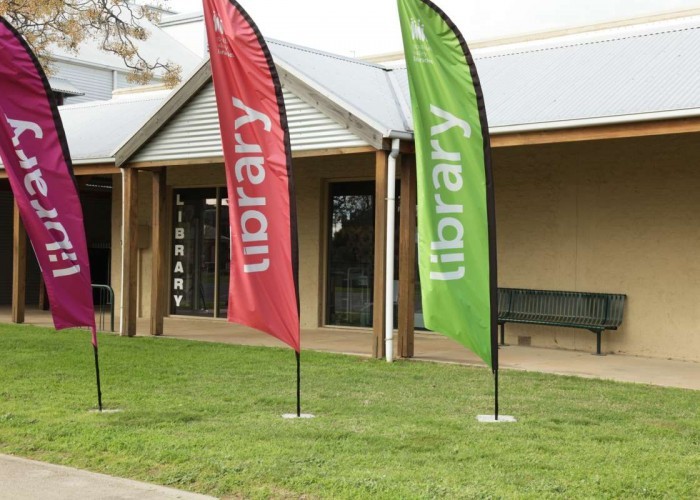 Moira Shire
75 Blake Street , Nathalia , 3638
Phone:
1300 374 765 (Menu #2, then #3)
Fax:
(03) 5866 2162
Opening Hours
Monday
CLOSED
Tuesday
10.30am - 2.30pm
Wednesday
10.30am - 2.30pm
Thursday
2.30pm - 5.30pm
Friday
2.30pm - 5.30pm
Saturday
9.30am - 11.30am
Sunday
CLOSED
CLOSED for public holidays.
Returns Chute
A chute is available at the front of the library for all book returns.
Events coming up at Nathalia Library
Bring your own paddle pop family to life with a variety of craft materials
Make a self-portrait, someone you know, or make someone up!
10 Apr 2018
12:00pm – 1:00pm
Ages 2 - 6. Come and have fun with songs, rhymes, stories and craft.